Dr. Steven Brook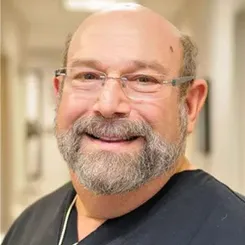 Podiatrist in Mineola, NY and Williston Park, NY
Steven D. Brook, D.P.M., is the founder of Country Foot Care which has now merged with Advanced Podiatry. He is board-certified in podiatric medicine and podiatric surgery, with over forty years of experience. His practice offers state-of-the-art care, personal attention, and the pampering that you and your feet deserve. His love for technology combined with a genuine concern for his patients has allowed Steven D. Brook, D.P.M. to bring old-fashioned caring back into style. His desire to meet each patient's unique needs has changed and saved lives. Whether it's discovering an undetected melanoma or seeing a patient every day for weeks so his athletic college dream can be fulfilled, doctor Brook's number one priority is his patients.
A skilled podiatric physician, Steven D. Brook, D.P.M. completed his residency training at the New York College of Podiatric Medicine, and served as Chief Resident at Coney Island Hospital. Prior to that, he graduated from the Ohio College of Podiatric Medicine in Cleveland, OH where he won the Dean's Award. He served as Chief of Podiatry at ProHEALTH Day OP Ambulatory Surgery Center for over twenty years. Dr. Brook is currently on staff at NYU Langone Hospital Long Island in Mineola.
Dr. Steven Brook is married and has three children. He is an avid Mets fan, enjoys gardening, music, and travel, and has a passion for animal advocacy and several VFW posts on Long Island.