KeryFlex Toenail Restoration System
KeryFlex is a safe, nonsystemic in-office application that restores the appearance of patient's natural nails . The product allows one of our doctors to remodel patients' nails affected by fungus, nail dystrophies and trauma . The patented resin creates a flexible, non-porous nail that allows the remaining natural nails to grow healthy and strong . The KeryFlex nail provides a natural looking nail during oral anti-fungal therapies. It also provides an immediate cosmetic improvement for patient's unsightly nails, while allowing antifungal treatments and laser to be applied. The KeryFlex nail is durable and safe to be used with acetone, nail polishes or detergents.

Let the photos speak for themselves:
Before KeryFlex: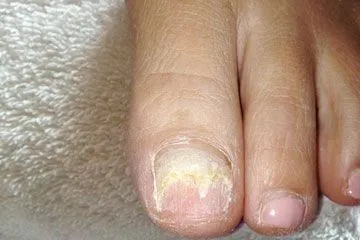 After KeryFlex: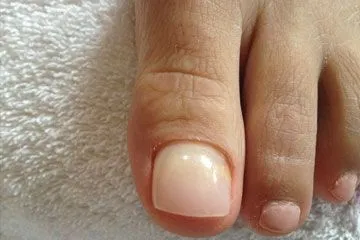 Before KeryFlex:
After KeryFlex: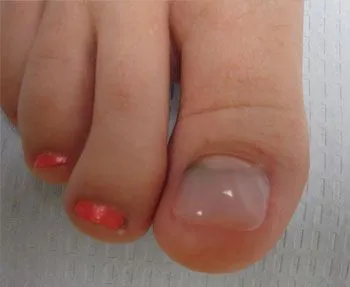 Before KeryFlex: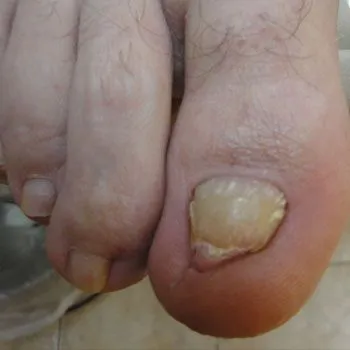 After KeryFlex: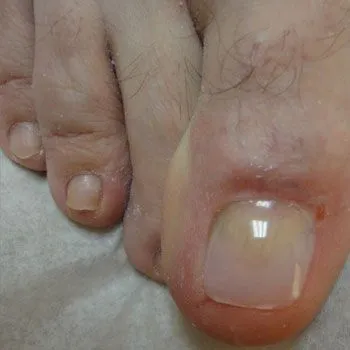 More Images of KeryFlex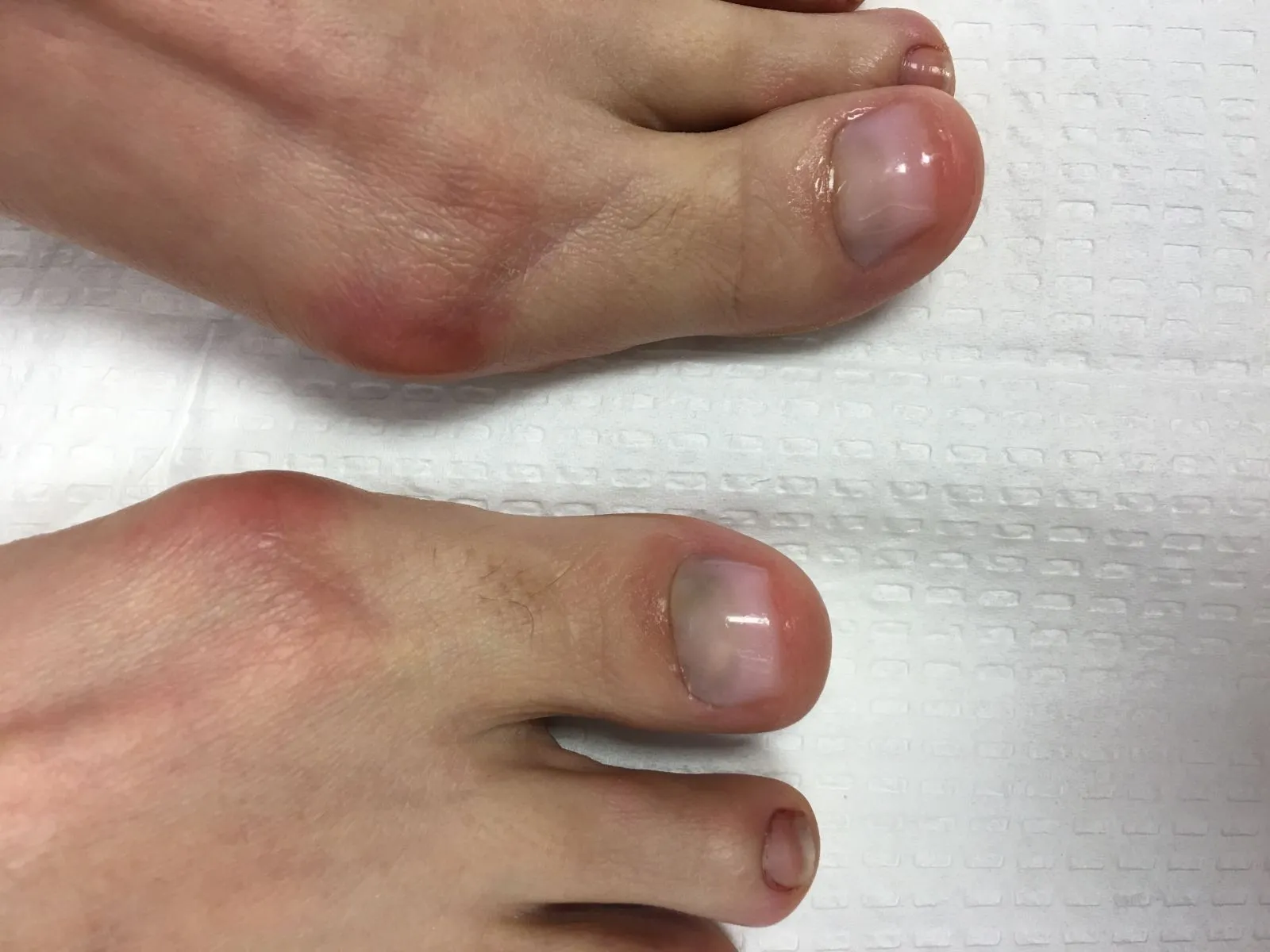 ---
Dr. Alison Croughan is a certified specialist in the application of the KeryFlex Nail Restoration System and has seen amazing results with her patients. She recommends this product to any patient that is concerned with the appearance of their toenails while undergoing antifungal treatments, laser treatments or while a new nail is regrowing.
"The Keryflex nail application tends to last anywhere from three to eight weeks,
depending on the patient and their lifestyle. The procedure itself takes only ten
minutes per toe and can instantaneously improve the appearance
of your feet. The Keryflex nail application is great for everyday use as well as
special events and vacations.
I have had patients come to see me who were extremely embarrassed
about their missing, fungal or unsightly toenails who then
walked out of my office in open toed shoes and with a new found confidence."
- Dr. Alison Croughan
---

Why the KeryFlex Nail Restoration System?
There are few options for patients with nail disorders (ex. onychromycosis, diabetes, infections, ingrown nails, psoriasis etc)
Prevent repeat visits for care because appearance of nails is important to patients
Prevent the increased risk of nail-skin infections from nail salon pedicures due to embarassing, unsightly nails

The Benefits of the KeryFlex System:
Doesn't irritate the skin
Only sticks to the callous cells of the nail or the papillary roots
Will not bond to skin, allowing a natural edge to be fabricated
Allows patients to use antimicrobial solutions to treat fungal infections, while wearing the KeryFlex Toenails to cover unsightly nails
Provides for cosmetically pleasing nails during oral antifungal therapy
KeryFlex nail is durable, flexible and moves with the foot

The Ideal Candidates have Mild to Moderate Impairment:
Onychromycosis (Fungal Toenails)
Nail shape changes due to injury / trauma
Spoon shaped nails
Brittle and splitting nails
Split nails
Horizontal ridges
Discolored Nails

Exclusion Criteria Are:
Ingrown toenails
Symptomatic peripheral vascular disease
Arterial insufficiency
Symptomatic peripheral diabetic neuropathy
Suspicious pigmented lesions on natural nail
At Advanced Podiatry of Manhasset and Huntington, we have a specially trained doctor to apply the KeryFlex Nail Restoration System. We also have different payment plans and special offers for multiple toe applications.
Please give one of our Long Island offices a call today to discuss the options: Manhasset, Huntington, Coram, Woodbury, Mineola, Williston Park & Maspeth, Plainview NY You may also contact us 24/7 through our Appointment Request Form.