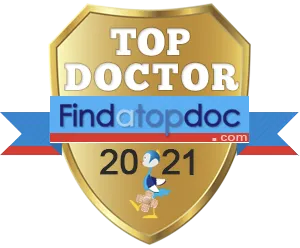 Dr. David Cheskis completed his residency training at NYU Langone Hospitals. He is well versed in the latest surgical and conservative treatments for both the foot and ankle.
My passion in Foot & Ankle reconstruction, sports medicine and deformity correction is something that drives me to constantly improve and stay current.  At Advanced Podiatry, we are a practice model and collaborative effort amongst our group of physicians to offer the most comprehensive and state-of-the-art treatment and equipment for our patients. Whether it is nonsurgical or surgical management, I promise to offer the treatment choices for you to achieve your individual goals. Please visit our website Lifootcare.com to learn more about me and our team!He is an Associate of the American College of Foot and Ankle Surgeons and is Board Qualified by The American Board of Podiatric Medicine and American Board of Foot and Ankle Surgery.
EDUCATION
TEMPLE UNIVERSITY SCHOOL OF PODIATRIC MEDICINE
Philadelphia, PA
Doctor of Podiatric Medicine
BINGHAMTON UNIVERSITY, STATE UNIVERSITY OF NEW YORK
Binghamton, NY
Bachelor in Biological Sciences
RESIDENCY TRAINING
NYU LANGONE HOSPITALS
New York, NY & Brooklyn, NY
Multi-Hospital Podiatric Medicine and Surgery Residency with a credential in Reconstructive Rearfoot/Ankle Surgery (PMSR/RRA)
Associated Facilities
NYU Tisch Hospital
NYU Kimmel Pavilion
NYU Orthopedic Hospital
NYU Langone Hospital – Brooklyn
Brooklyn Endoscopy Center
Joan H. & Preston Robert Tisch Center at Essex Crossing
ADVANCED COURSEWORK
Gotham Surgical Minimally Invasive Surgery for the foot & ankle (2020)
New York, NY
ACFAS Foot & Ankle Arthroscopy Surgical Skills Course (2019)
Chicago, IL
Podiatry Resident and Fellow Regenerative Medicine Course (2019)
Las Vegas, NV.
APMA National Conference (2019)
Salt Lake City, UT
Poster Abstract presenter
NYU Langone Wound Care Symposium (2018)
New York, NY
Guest speaker in this multi-specialty symposium for NYU Langone Health focused on diabetic limb salvage.
PUBLICATIONS
Cheskis D, Katz A, Hoda S. A nodular Soft tissue tumor of the foot- ChondroidSyringoma: Literature Review and Case Presentation. JAPMA. 2020. *pending publication
Conservative Care Recommendations for the Stages of Hallux Limitus/Rigidus. Podiatry Today. Vol 30, Issue 12, December 2017
Compendium of Podiatric Medicine and Surgery (2016).
PROFESSIONAL SOCIETIES
American College of Foot and Ankle Surgeons
American Podiatric Medicine Association
American College of Foot & Ankle Orthopedics and Medicine
New York State Podiatric Medical Association
CURRENT PRIVILEGES INCLUDE
North Shore University Hospital
Long Island Jewish Medical Center
Plainview Hospital
North Queens Surgical Center
Coming soon : East Hills Surgical center
BIOGRAPHY
During his residency, Dr. Cheskis was trained by a renowned group of podiatric and orthopedic surgeons. NYU is the largest orthopedic program in the U.S. and among the Top 10 Orthopedic Hospitals in the country.This unique academic and surgical environment rewarded Dr. Cheskis with an in-depth training of the latest and most effective conservative and surgical treatment choices for foot and ankle conditions. In his final year of training, he served as Chief Resident for the Podiatric service,helping the podiatric residency program expand in size within the Department of Orthopedics and furtheringcollaboration between the two departments.
He values lower extremity surgery as an art form, one of complexity that requires passion and careful planning.  With the myriads of treatment options available, his goal is to make sure each patient receives the treatment that makes sense for them individually.
Being born and raised a New Yorker, Dr. Cheskis understands the pace, pressure, and demands of the greater New York City area. Your feet are a priceless aspect to your mobility which is one of the main reasons why he chose to treat disorders of the foot and ankle. He finds Podiatry to be the most rewarding specialties of medicine, as patients can truly obtain life changing results.With 26 bones and over 100 muscles, tendons, and ligaments in the foot alone, he is ready to be your lower limb specialist and help you get back into motion.