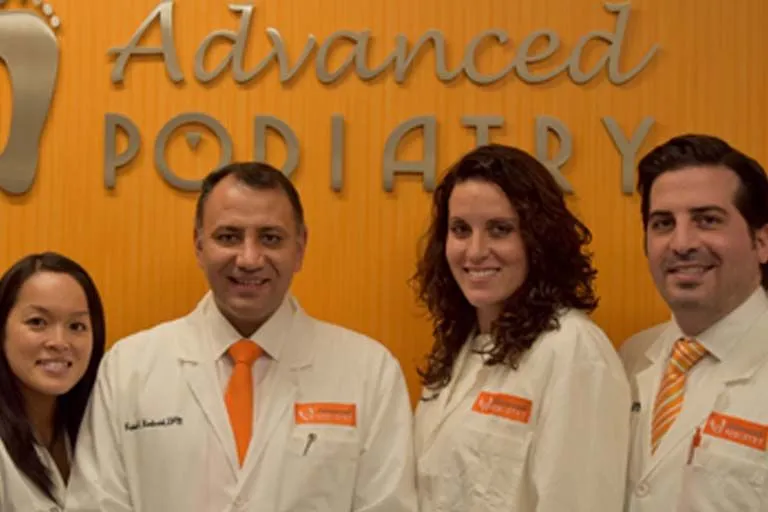 In healthcare, we are well aware of the significant contributions provided by the ambulance and paramedic family. With the frantic periods of high-stress activity needed to properly stabilize, evaluate and treat emergencies, the lower extremity of these selfless individuals takes a large toll. Our goal is to keep the dedicated and life-saving emergency medical staff performing their duties without being sidetracked by chronic pain or overuse injuries.
Our Foot Care Services
Physical Therapy:
Please visit our Physical Therapy page for a list of groups we are aligned with.
We Also Specialize in:
Sports medicine for adults and children with injuries, in toe and out toe gait, flat feet, high arched feet, and heel pain.
Diabetic foot care with special emphasis on proper foot care and preventive measures. Diabetic shoes are available. Aggressive treatment of diabetic foot infections and limb salvage.
PinPointe FootLaser
We are also one of the first in the New England area to be a certified provider of the Inpulse Patholase Pinpointe laser for the treatment of toenail fungus and offer the laser treatment at our Manhasset, Huntington, Coram, Woodbury, Mineola, Williston Park & Maspeth, Plainview NY . You may also contact us 24/7 through our Appointment Request Form .
For more information about laser toenail fungus treatment .
For immediate cosmetic enhancement, while treating toenail fungus, our office offers Keryflex Toenail Restoration .