Dr. Gabrielle Lee-Kim, DPM, AACFAS, DABPM
Advanced Podiatry Woodbury | Mineola | Williston Park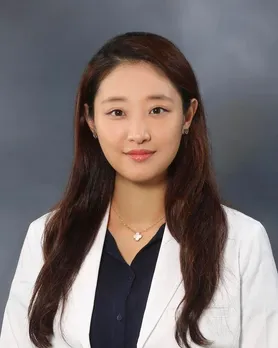 Dr. Gabrielle Lee-Kim is a board certified podiatrist. Dr. Lee-Kim graduated from New York College of Podiatric Medicine and completed residency training in Podiatric Medicine and Surgery with Reconstructive Rearfoot and Ankle Surgery (PMSR/RRA) at Montefiore Medical Center, Bronx, NY. She had extensive training in medical and surgical management of a wide variety of acute/ chronic infections, elective and non-elective reconstructive foot and ankle surgeries. She now practices in Long Island and has privileges in Long Island Jewish Medical Center, Syosset Hospital, LIJ Valley Stream, and Mercy Medical Center.
Dr. Lee-Kim earned her Bachelor of Arts in Psychology at New York University in 2012 and was given the honor of being on the Dean's list and received a 4-year-scholarship. She then attended New York College of Podiatric Medicine for her medical school training where she was the recipient of multiple awards such as NYCPM 4-year-scholarship awards, APMA scholarship, and Pi Mu Delta awards. She heavily participated in research at NYCPM and published a number of papers in Podiatric Medical Review.
Dr. Lee-Kim attended Montefiore Medical Center for her residency training in diabetic foot care, limb salvage, arthroscopic surgery, minimally invasive surgery, trauma, and forefoot/rearfoot reconstructive surgery. She continued to participate laboriously in research during residency. Her case study was accepted for the poster abstract at American Podiatric Medical Association and she also presented her research at the residency graduation to the Department of Orthopedics/Podiatry.
Dr. Lee-Kim was a member of the varsity Lacrosse team in high school and was a patient herself. Her foot and ankle injuries had raised her interest in the field of podiatry and her background as an athlete and patient has helped her better understand the needs of her patients. She puts emphasis on building long lasting relationships with her patients and focuses on an individualized treatment plan for each patient to deliver the best care possible.